Crystal Staircase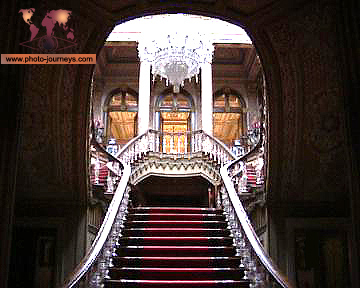 Istanbul,Turkey

Acknowledgements
Photo Details: Crystal Staircase. The main staircase in the Dolmabahce Palace is made from Baccarat crystal and brass with a polished mahogany rail. The apparent fragility of the staircase stunned observers when it was built, however it has withstood the test of time, i.
Text Details: You are the only star in Heaven. 'The only star in Heaven' lyrics. Frankie Goes To Hollywood, (Gill/Johnson/Nash/O'Toole).
photo-journeys ID: 344.

&nbsp

&nbsp

&nbsp

&nbsp

&nbsp © Copyright. All rights reserved. &nbsp &nbsp &nbsp
BACK TO TOP