The Grand Canyon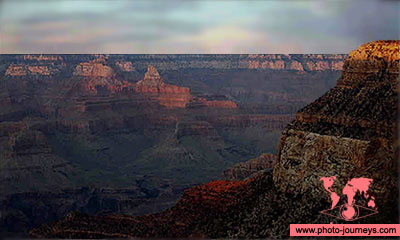 Arizona,USA

Acknowledgements
Photo Details: The Grand Canyon. Nearly 4.5 million people visitited the Grand Canyon in 2002. They look at the awe inspiring vista of a 29km (18 miles) wide, 1.6km (1mile) deep gorge that stretches for 450km (277miles). There are currently 77 rapids along the length of.
Text Details: What will be remembered. Correspondent of The Christian Science Monitor. Mark Rice-Oxley.
photo-journeys ID: 357.