Frozen river refridgeration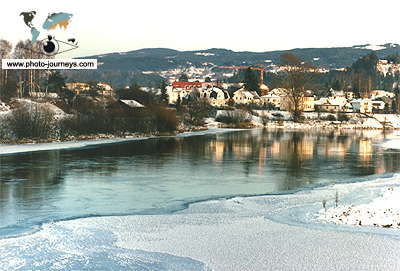 Eidsvolt,Norway

Acknowledgements
Photo Details: Frozen river refridgeration. The Vorma river ices over and remains frozen for 9 months of the year, Eidsvolt, Norway. S.Arber..
Text Details: Unlikely pawns of the cold war. Extracts from the article published in the Christian Science Monitor -The Fischer-Spassky chess match was a bizarre political battle. Heller McAlpin.
photo-journeys ID: 492.