Little Mermaid of Copenhagen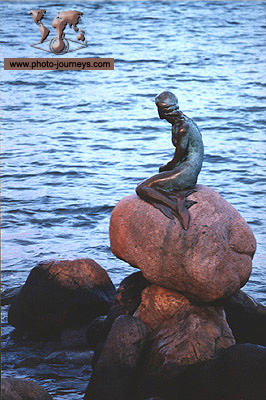 Copenhagen,Denmark

Acknowledgements
Photo Details: Little Mermaid of Copenhagen. The bronze statue is small, less than 1m (3.5ft) high, situated just off shore in a bay opposite Copenhagen harbour. Copenhagen, Denmark. S.Arber..
Text Details: To be, or not to be. The Tragedy of Hamlet, Prince of Denmark. Act 3 Scene 1. Hamlet to Ophelia. William Shakespeare.
photo-journeys ID: 121.

&nbsp

&nbsp

&nbsp

&nbsp

&nbsp © Copyright. All rights reserved. &nbsp &nbsp &nbsp
BACK TO TOP