Mystery of the Fairy circles of Sosussvlei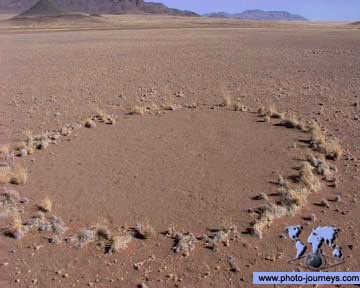 Sosussvlei,Namibia

Acknowledgements
Photo Details: Mystery of the Fairy circles of Sosussvlei. In the area between the Red Dune belt of Sesreim and the Skeleton coast of Namibia, is and area called Sosussvlei. An unexplained phenomena occurs here. There are many theories yet no absolute proof of the reaso.
Text Details: Every problem has a gift for you in its hands. From the book 'Illusions, The Adventures of a Reluctant Messiah'. Richard Bach.
photo-journeys ID: 399.

&nbsp

&nbsp

&nbsp

&nbsp

&nbsp © Copyright. All rights reserved. &nbsp &nbsp &nbsp
BACK TO TOP